LYONS WIER GALLERY
542 West 24th Street, New York, NY 10011
Long Echoes
(left)
, Meta Form
(center) and
Soft Power
(right)
JAMES GORTNER
"Dimensions Variable"
Opening Reception: Thursday, May 4th, 6-8pm
Exhibition Dates: May 4 - June 3, 2017
[New York] Lyons Wier Gallery is pleased to announce "
Dimensions Variable
" by
James Gortner
.
In "Dimensions Variable" Gortner hand sculpts each surface using wood, foam, staples, canvas and acrylic paint before using oil paint to realistically render the figure. The results transform the expectations of the two-dimensional surface into a beguiling three-dimensional composition. "Dimensions Variable" also features the artist's hand-constructed frames, suggesting a threshold for the subjects of the paintings to come forward, into 'real life', as they visually oscillate between the foreground and background of the illusionistic painting. Within this imagined portal, Gortner sets up narratives of powerful beings and parabolic plot twists that are purely visual. The paintings' conceptual makings and process, however, tell another story.
Read more
James Gortner was born in Orange County, CA in 1977. He received his M.F.A. from Columbia University in 2010 and his B.A. from Hawaii Pacific University in 2001. Gortner has exhibited his work in the United States and in Germany and is currently featured in the 2017 edition of New American Paintings (North East). This is his third solo exhibition at Lyons Wier Gallery. James Gortner lives in New York and works from his studio at Mana Contemporary in Jersey City, NJ.
Magic Circle (left) and Fairy God Mother (right)
2017, Oil paint, sculpting media, cut and twisted paintings, reclaimed wood on panel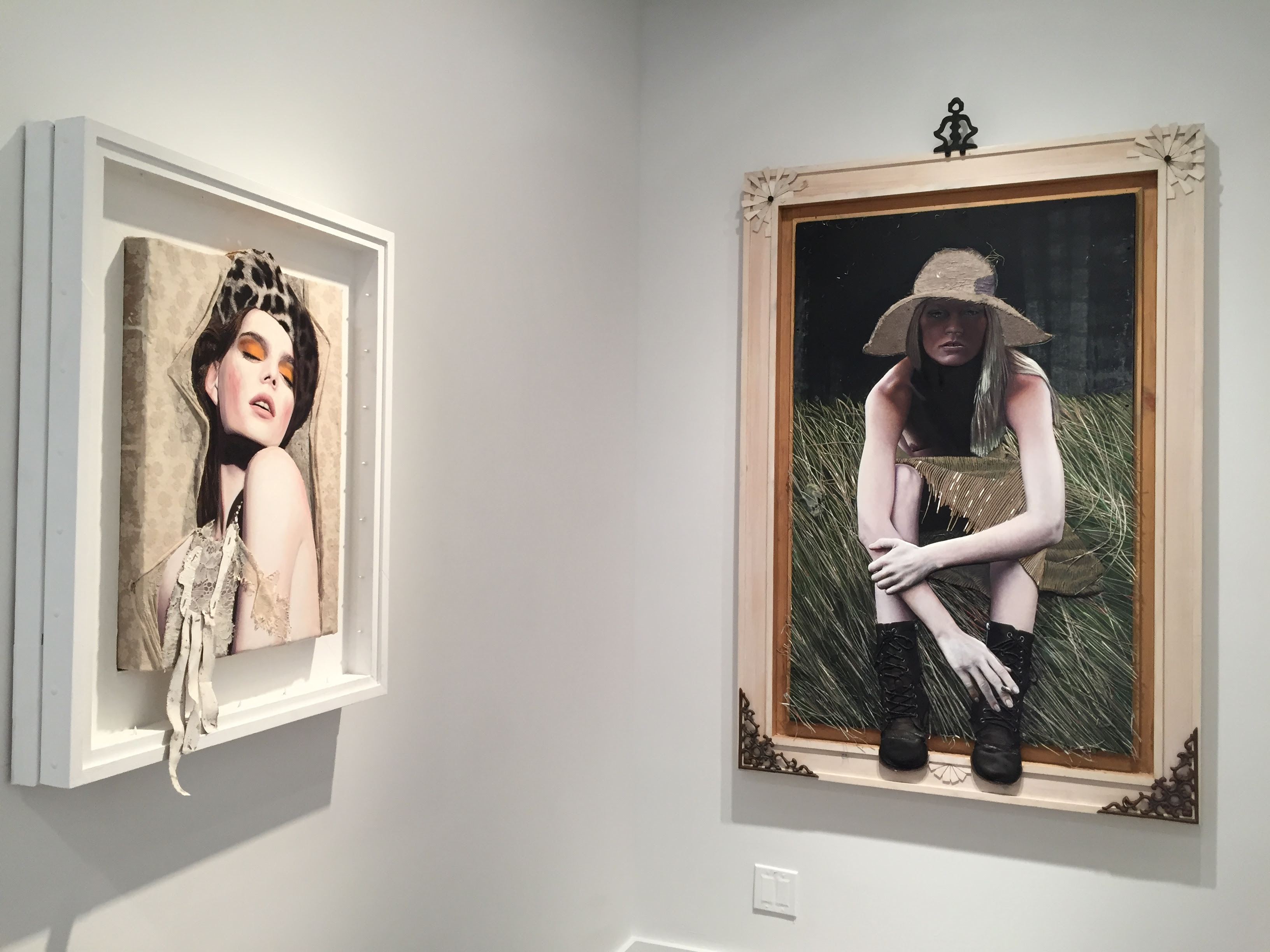 Love Cats (left) and The Bell (right)
2017, Oil paint, sculpting media, cut and shredded paintings, reclaimed wood on panel
For more information and inquiries, please contact:
Lyons Wier Gallery
542 West 24th Stree
New York, NY 10011
Gallery Hours: Tues - Sat, 11am-6pm