QUEER|ART: "AFTER MENTORSHIP"
Three new exhibitions at The Studio by HBO in PTown
This summer, Queer|Art arrives in Provincetown! Under the auspices of HBO, Queer|Art presents three unique exhibitions at The Studio, a multi-functional pop-up space on Commercial Street. Each exhibition will showcase artwork by a different pair of Mentors and Fellows who have worked together as part of our celebrated Queer|Art|Mentorship program.
OPENING
JULY 6
: LIZ COLLINS & ANNA CAMPBELL
Exploring the boundaries between painting, fiber arts, and installation, Liz Collins' art surrounds viewers with vibrating color fields in a cacophonic play of optics, texture, color, and scale. Anna Campbell's use of props, scaffold, and archival sources supports queer forms that challenge dominant gazes and histories and help to envision the construction of a radical future.
Collins mentored Campbell as part of the 2016–2017 program cycle.
OPENING
JULY 20
: PAMELA SNEED & HEATHER LYNN JOHNSON
Unified by a formal interest in pattern, gesture, and memory, Pamela Sneed's visual art, poetry, and performance deploys personal narrative and unflinching observation to explore the complex intersections of race, gender, sexual orientation, and class. Through the use of lyrical imagery and the written word, Heather Lynn Johnson explores being "other-ed" in a consumerist society by mining the history of gender, sexuality, and the racialized body.
Sneed mentored Johnson as part of the 2016–2017 program cycle.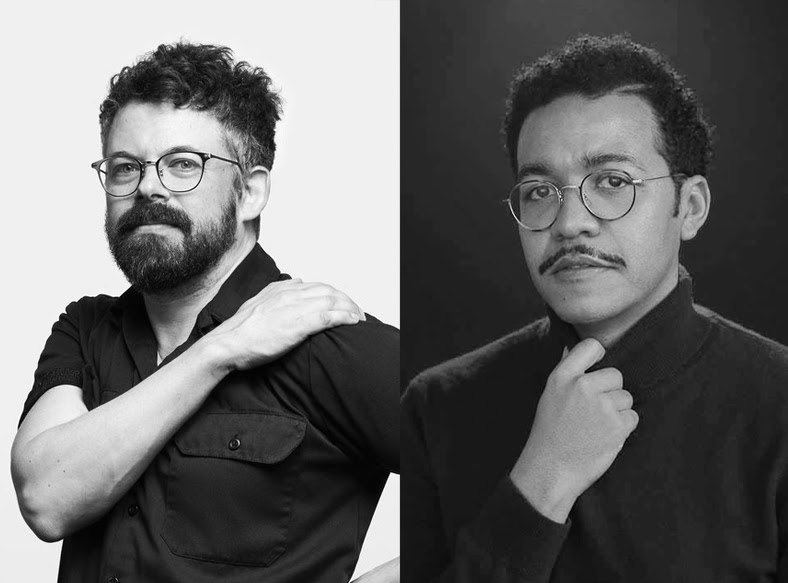 OPENING
AUGUST 10
: GEOFFREY CHADSEY & TROY MICHIE
In his painterly, drawn life-size portraits, Geoffrey Chadsey conjures fantasized subjects that hover in the sfumato between the masculine and the effeminate and are presented for an unseen, image-consuming digital audience. Troy Michie's intricate collages deconstruct the human body. Sourcing printed materials from the past, he confronts the present through an exploration of race, gender, and sexuality.
Chadsey mentored Michie as part of the 2013–2014 program cycle.
Copyright © 2018 Queer|Art, All rights reserved.
You are receiving this email because you signed up for the Queer|Art listserv.

Our mailing address is: