Promotional flyer for the 2022 Queer|Art Annual Party, featuring photos from past parties by Eric McNatt, Summer Surgent-Gough, Cayetana Suzuki, and Trace Tsui.
NEW ORLEANS-BASED ARTISTS WIN TWO OF QUEER|ART'S BIGGEST AWARDS!

Alexis De Veaux & Wendi Moore-O'Neal to be Honored at the 2022 Queer|Art Annual Party,
Live From The Whitney Museum on November 10th
Queer|Art is pleased to announce the winners of two of our biggest annual awards. Writer, educator, and activist Alexis De Veaux is the winner of the 2022 Pamela Sneed Award for Black Queer|Art|Mentorship Artists and Organizers. And orator and community leader Wendi Moore-O'Neal has won the 2022 Queer|Art|Prize for Sustained Achievement. Both artists are based in New Orleans—a significant regional first for both awards! Four additional artists—stefa marin alarcon, Marie Amegah, Uhuru Moor, and Grace Rosario Perkins—have also been named as finalists of the 2022 Queer|Art|Prize for Recent Work. Winners for all three awards will receive a $10,000 cash prize; and new this year, each Finalist for the Queer|Art|Prize for recent work will also receive $5,000. All three awards are made possible with support from HBO Max.

De Veaux, Moore-O'Neal, and the four Recent Work Prize finalists will be honored at our biggest event of the year, the 2022 Queer|Art Annual Party, on November 10th at 7 PM EST streaming LIVE from The Whitney Museum of American Art. The ceremony will be hosted by activist/drag artist Junior Mintt, and also occasions the reveal of the winner for the 2022 Queer|Art|Prize for Recent Work, as well as the graduation of the 2022 Queer|Art|Mentorship Fellows. The Afterparty, immediately following at 8:45 PM EST, will be emceed by Cecilia Gentili and feature unmissable DJ sets by Body Hack artists Cisne and NYMPH.

Keep reading to learn more about the night's esteemed awards and exciting program, and standby for more details in the coming weeks... we're ready to party with you!

RSVP'S GO LIVE THIS FRIDAY, OCTOBER 21st! STAY TUNED!
The Pamela Sneed Award for Black Queer|Art| Mentorship Artists and Organizers was founded in 2021 to acknowledge Black Mentors and Fellows from the Queer|Art|Mentorship (QAM) community who uplift critical histories of Black queer mentorship and exemplify steadfast commitment to values shared by the QAM community. This year, judges included celebrated writers, artists, and filmmakers, including Justin Allen, Pamela Sneed, and Stephen Winter. This year, judges honor writer, educator, and activist, author and 2021 Queer|Art|Mentor Alexis De Veaux as a "pioneering force" within the queer community.
Alexis De Veaux, PhD., is a Harlem-born and New Orleans-based black queer feminist writer of fiction, nonfiction and poetry whose work in multiple genres is nationally and internationally known. She is the 2019 Distinguished Speaker for the Anne Frank Project Social Justice Festival, an honor bestowed on her by SUNY Buffalo State College. She is the co-founder (with poet Kathy Engel) of The Center for Poetic Healing, a project of Lyrical Democracies, and the Flamboyant Ladies Theatre Company (with Gwendolen Hardwick). Her work has appeared in numerous anthologies and publications; including Mouths of Rain, An Anthology of Black Lesbian Thought (2021). She is the author of eight books, including multi-award winning works Warrior Poet, A Biography of Audre Lorde (2004) and the novel Yabo (2014), winner of the Lambda Literary Award for Lesbian Fiction (2015). Learn more at her website.
The Queer|Art|Prize in the area of Sustained Achievement is an annual $10,000 award presented to a US-based LGBTQ+ artist who has enacted considerable cultural impact and demonstrated ongoing dedication to their community over the course of their life and career to date. This year, the adjudication panel—comprised of Barbara Browning, Lia Gangitano, and Alicia Grullon—awards the honor to Wendi Moore-O'Neal, for her commitment to organizing and storytelling within Black queer communities in the South.

As a Freedom Singer and founder of Jaliyah Consulting, Wendi Moore-O'Neal is a Black Feminist butch dyke who works to connect groups like Southerners On New Ground's mission, vision and values with how everyday work gets done. Wendi uses spiritually grounded practices learned from her family of freedom fighters like story circles and freedom singing as tools for growing inspiration and building democratic practices. Born and raised in New Orleans, she has worked in local, regional, national and trans-national organizations over the last 25 years. Wendi's heart's work is rooted in the Deep South of the United States, especially the kind of organizing and mutual care that happens during porch time, around kitchen tables and always sharing good food.
CELEBRATE THE GRADUATION
OF THE 2022 QUEER|ART
MENTORSHIP FELLOWS
Top to bottom row, left to right: j
ose
esteban
abad, Frances Arpaia, Mariam Bazeed, Clarissa Brooks, Antonius-Tin Bui, Kei Kaimana, JL Akagi, Utē Petit, Xoài Pham, Joie Lou Shakur,
Anh
Vo, agustine zegers.
The Annual Party will mark the end of the 2022 Queer|Art|Mentorship program cycle, which supports a year-long exchange between emerging and established artists in four creative fields: Film, Literature, Performance, and Visual Art. Join us on Zoom on November 10th as we recognize the 2022 Fellows' achievements and formative time together!
SAVE THE DATE!

The Live-Streamed Event Begins
Thursday, November 10th at 7 PM EST!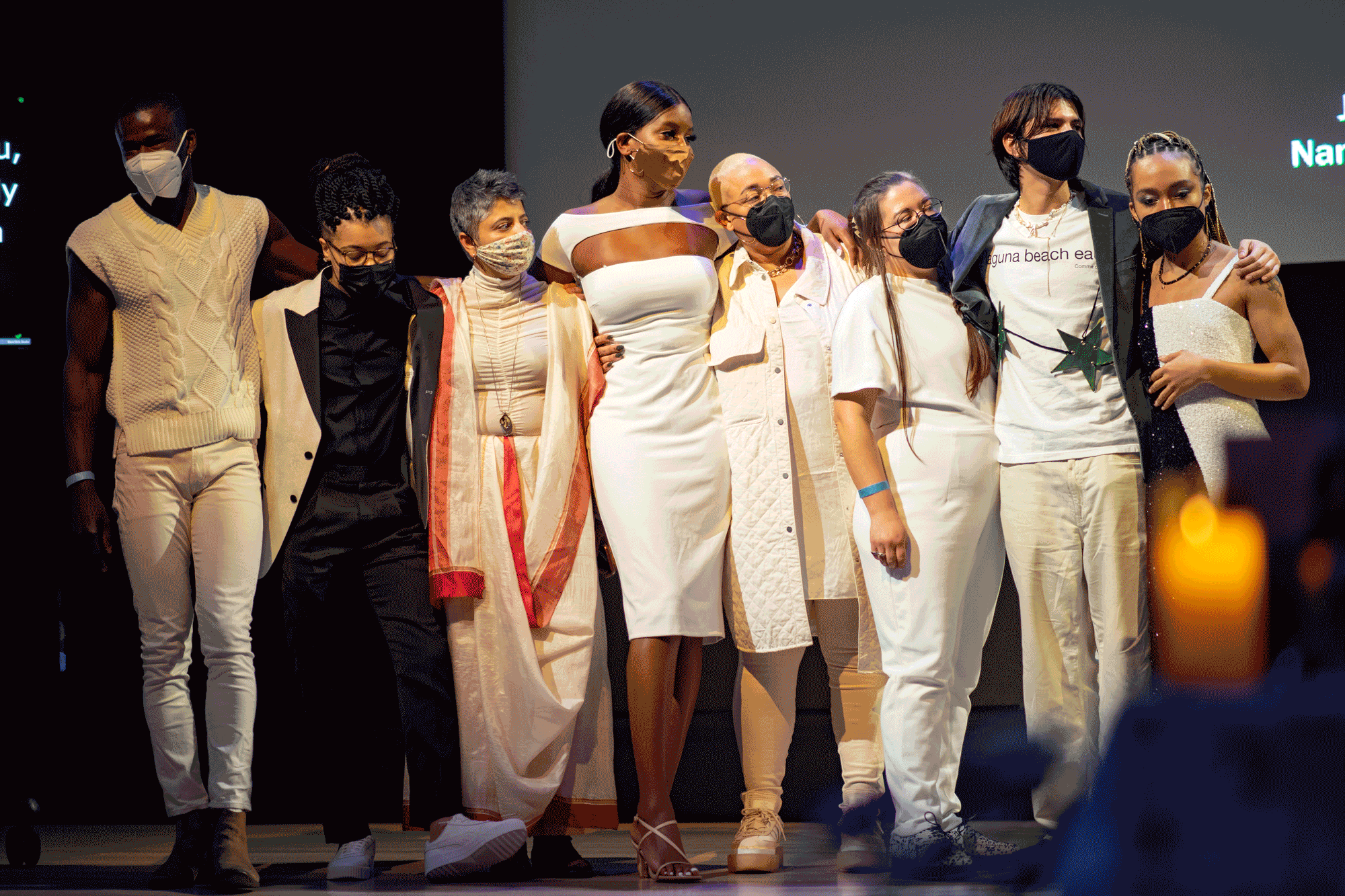 Images from the 2021 Queer|Art Annual Party by Summer Surgent-Gough and
Trace Tsui.
The Queer|Art|Prize and Pamela Sneed Award for Black Queer|Art|Mentorship Artists and Organizers are both made possible, in part, with generous support from HBO Max.

The Queer|Art|Prize is a community-nominated and adjudicated national awards program, now completing its sixth year. It was developed in collaboration with the Queer|Art artist community and features a revolving Nominating Committee of esteemed arts professionals from around the country. The Queer|Art|Prize highlights the impact of Queer|Art's programming and support on a national level and has established itself as one of the most significant awards specifically created to recognize the artistry and contributions of U.S. and U.S.-based LGBTQ+ artists.

Queer|Art is a proud community partner of the Whitney Museum's Education department and a new member of the Whitney Education Community Advisory Network (WECAN).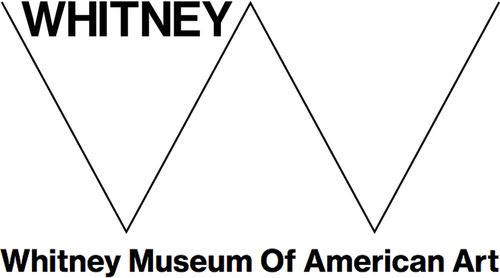 Copyright © 2022 Queer|Art, All rights reserved.
You are receiving this email because you signed up for the Queer|Art listserv.

Our mailing address is:


Queer|Art

176 Grand St

Suite #601

New York, NY 10013