Hello there! Just a reminder that our QueerCore applications are closing on Wednesday 9th March.
QueerCore is our talent development programme for early-career artists. The programme runs for 12 months and offers a selection of exciting and tailored support for LGBTQIA artists in the Liverpool City Region to grow, build connections and develop new ideas.
The support includes;
A £2000 grant to spend on developing a new project, idea or strand of work.

A mentor appropriate to your needs as an artist/artist collective.

Access to specialist workshops on fundraising, marketing/PR and financial management for artists.

Mixers with other local queer artists, creatives and producers.

A residential learning and development weekend in…Blackpool!

A chance to present some form of work/work-in-process at Homotopia Festival 2022
Application deadline 23:59 on Wednesday 9th March 2022. Starting in late March 2022.
2 for 1 Cherry Jezebel Tickets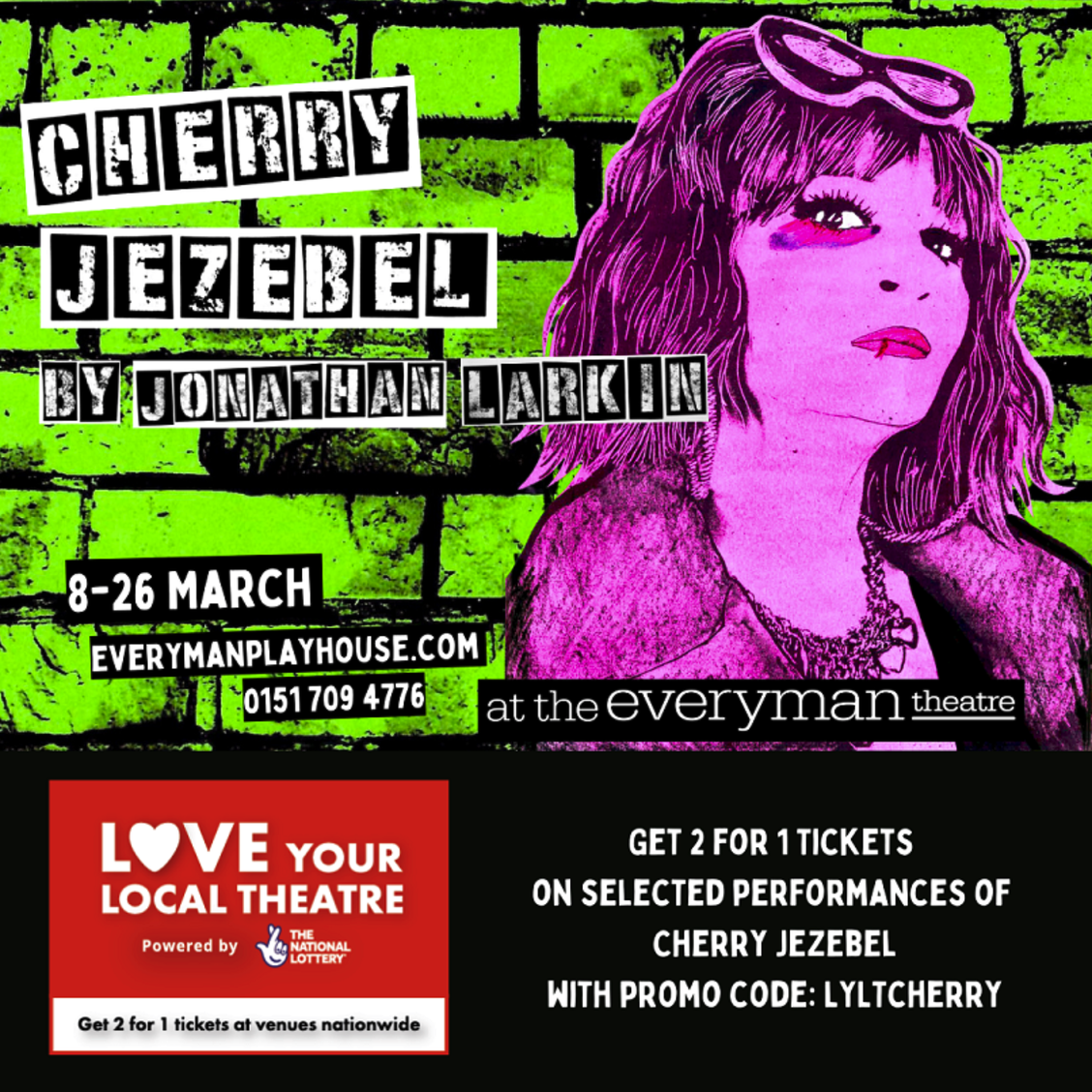 'The party ain't over yet! As long as that music keeps playing, I'll keep dancing!'
We're so excited for Cherry Jezebel! Tue 8 March to Sat 26 March. A dazzling new drama created for Liverpool's very own Everyman theatre written by Jonathan Larkin. Hilarious and heart-breaking, it's a champagne blowout and the hangover from hell, a spin under the glitter ball that lands in the gutter.
We're working with the Cherry Jezebel team and some amazing LGBTQIA artists to deliver a programme of activity around the performances and we'd love to see you there. Including a visual art exhibition and a panel discussion on Sat 19th March. Check our socials for more info.
AND! Thanks to support from The National Lottery the Liverpool Everyman are part of the Love Your Local Theatre campaign and are offering 2 tickets for the price of one.
Get yours now!
Copyright (C) 2022 Homotopia. All rights reserved.
You are receiving this email because you opted in via our website.
Homotopia
Static Trading
23 Roscoe Lane
Liverpool, Merseyside L1 9JD
United Kingdom