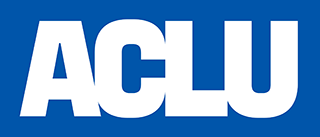 Kenneth –
From the second the Supreme Court handed down its decision overturning Roe last week, anti-abortion politicians began stripping away people's access to care.
But the ACLU will not allow this to end with SCOTUS, and we're bringing everything we have to the fight for abortion access. Abortion is a human right – and every day that clinics can remain open will save countless people from the life-altering consequences of forced pregnancy.
That's why our attorneys have been working non-stop over the past several days, alongside our coalition partners, to protect people's rights, dignity, and health in this urgent moment.
Since last Friday's destructive Court decision, here's where we've moved fast in litigation to stop extreme abortion bans and restrictions from taking effect:
These new legal developments are just the latest in our fight to defend abortion access and we expect things to unfold very quickly. You can click through each state above to read more on the cases – and know that we'll be filing litigation across the country in the coming days, weeks, and months ahead.
At the same time, the fierce advocacy efforts of our national and affiliate teams are moving forward swiftly in the streets, statehouses, and – especially with key elections happening – at the ballot, to protect and expand abortion wherever possible.
Kenneth, we know it's hard right now. We know SCOTUS has gone after even more than our reproductive freedoms in the last week. But we also know that the Court cannot and will not take away the power of the people.
Together, we're going to fight like hell for each other – and we will achieve a future where the bodily autonomy and rights of all of us are safe and equal.
The ACLU is here for the long fight and we're not going to let up. So thank you for being with us and be sure to watch your inbox for more critical updates soon.
In solidarity,
The ACLU Team