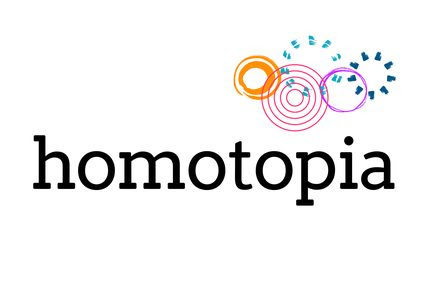 Hello again and welcome to the artist mailing list email, and some jobs with us at Homotopia. Enjoy!
Open Call For Junior Facilitator
We are looking for a Junior Facilitator to support this years Young Homotopia x GYRO Summer Social.
This Summer Social is a partnership project Homotopia runs with GYRO, holding workshops, rehearsals, and performances for a creative collective of young LGBTQIA people who are interested in self-expression through performance.
The Junior Facilitator will help practitioner and associate artist Ashleigh Owen throughout the project. This is a great entry level role for someone wanting to work in the creative sector.
Pay: £500
Deadline: 5th June 2022
Magnetic Residencies
Magnetic is a joint Franco-UK initiative that brings together eight venues to create a new programme of artists' residencies of 2 to 3 months: four in France for the UK based artists, and four in the United Kingdom for French based artists.

Pay: £2,100
Deadline: 30th May 2022
VAULT FIVE
The VAULT FIVE is a 9 month mentoring programme for early & mid-career live performance makers that aims to give you a step up in your career and help you realise your ambitions by culminating in a show at the next VAULT Festival.

Deadline: 14th June 2022
Polyester x Monki Queer Creative Fund
In 2021, Polyester collaborated with Monki and created a Queer Creative Fund to offer one LGBTQA+ creative a £1500 grant and one month of creative mentorship sessions with the Polyester and Monki team. The winner will create an artistic project of their choosing for the July digital cover of The Polyester Dollhouse. This year, the fund returns to champion more creatives from the queer community.
Deadline: 7th June 2022
De

BFI Film Academy June Labs
BFI Film Academy Labs are monthly practical sessions for 16-25 year olds, led by industry professionals, with a focus on explaining the specifics of working in film and television, and developing your skills to become the best screen creative you can be!
The June Lab masterclass will cover the origins of how genre became a key element in the industry, and why it remains so. Short films and their makers who have gone on to spectacular success by understanding and harnessing the potential of genre in their short film work will be referenced.
Know an amazing LGBTQIA artist? Send this email to a friend!
Copyright (C) 2022 Homotopia. All rights reserved.
You opted-in to this mailing list because you wanted Homotopia to send you exciting artist opportunities.
Homotopia
Static Trading
23 Roscoe Lane
Liverpool, Merseyside L1 9JD
United Kingdom